In
January 2012
I started working on a kaleidoscope quilt. It was based on
Elizabeth's Kaleidoscope QAL
but somehow just didn't progress. Fast forward a year and a half: my son got married, so I decided to enlarge the quilt, and last night I finished the top, at last!
It's a windy day in Haifa
I must admit this quilt took so long for a reason: I discovered i really don't like working with templates. Elizabeth's instructions were excellent, but templates are not my forte. Matching all the points was also a big challenge and I think next time I'll try paper piecing - something I still have to learn.
I also discovered that i don't have enough light fabrics (aka "low volume"), so fabric selection was a challenge. I used only fabrics from my stash, some of the fabrics are:
SD Quilts Collection by Denise Schmidt
Just Wing It! by MoMo for Moda
It's a Hoot by MoMo for Moda
"mocca" in blue by Alexander Henry
Jandango by Kate Spain for Moda
Indigo by Alice Kennedy
Sugar and Spice for Riley Blake
NYC Subway
and many others, more than 20 fabrics
I really struggled with this quilt - creatively and technically - but I'm very happy how it turned out!
I'm linking to
Fabric Tuesday
at Quilt Story,
WIP Wednesday at Freshly Pieced
and to
Show and Tell Tuesday
at I have to say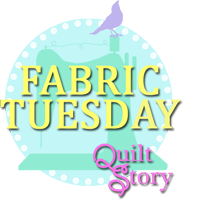 Thanks for stopping by,
Noga